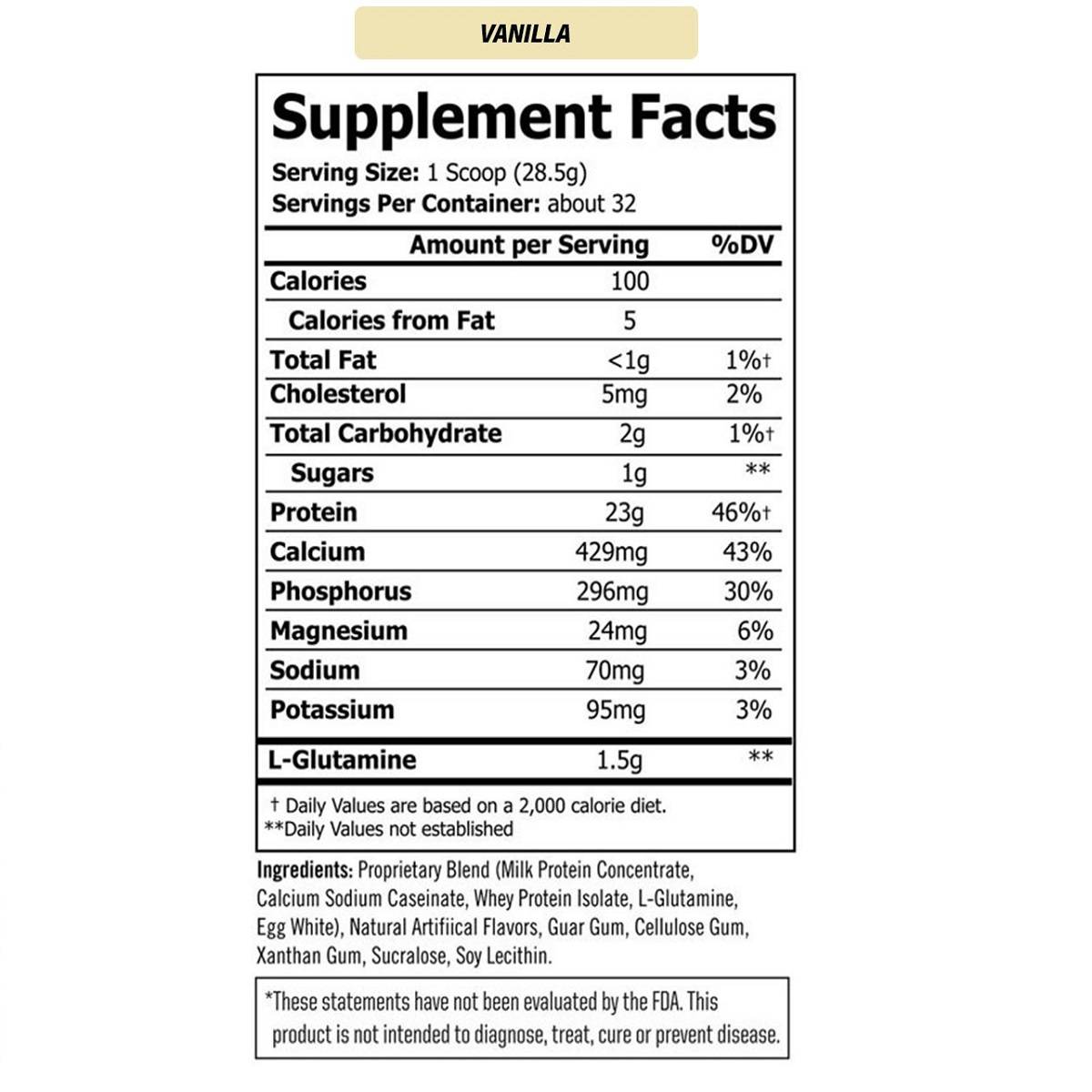 ---

A no BS protein. MTN OPS has dialed in their flavors and have provided a great protein. Goes great as a shake, in oats, in coffee, and can be used in recipes - Billy Mac
MAGNUM™ feeds muscle, fills you up, may help maintain normal energy levels, maintain normal recovery and performance, and promotes overall good health. Need the energy? Need the fuel? For peak performance, load your body with MTN OPS™ MAGNUM™.
23g of Protein Per Serving
1.5g of Glutamine
5g of BCAA
Naturally Delivered Vitamins & Minerals
100 Calories Per Serving
100% No-Risk Money Back Guarantee

---
The Perfect Protein Blend
MTN OPS MAGNUM™ is the perfect whey protein blend for you to get fit and stay fit.

MAGNUM™ has over 23 grams of protein per serving and is packed with 1.5g of L-Glutamine and 5G of BCAA. This enjoyable blend of protein, minerals, low glycemic and natural sweeteners combine to produce long lasting satiety on top of satisfying the body's immediate needs.
* The statements made here have not been evaluated by the Food and Drug Administration. This product is not intended to diagnose, treat, cure, or prevent any disease.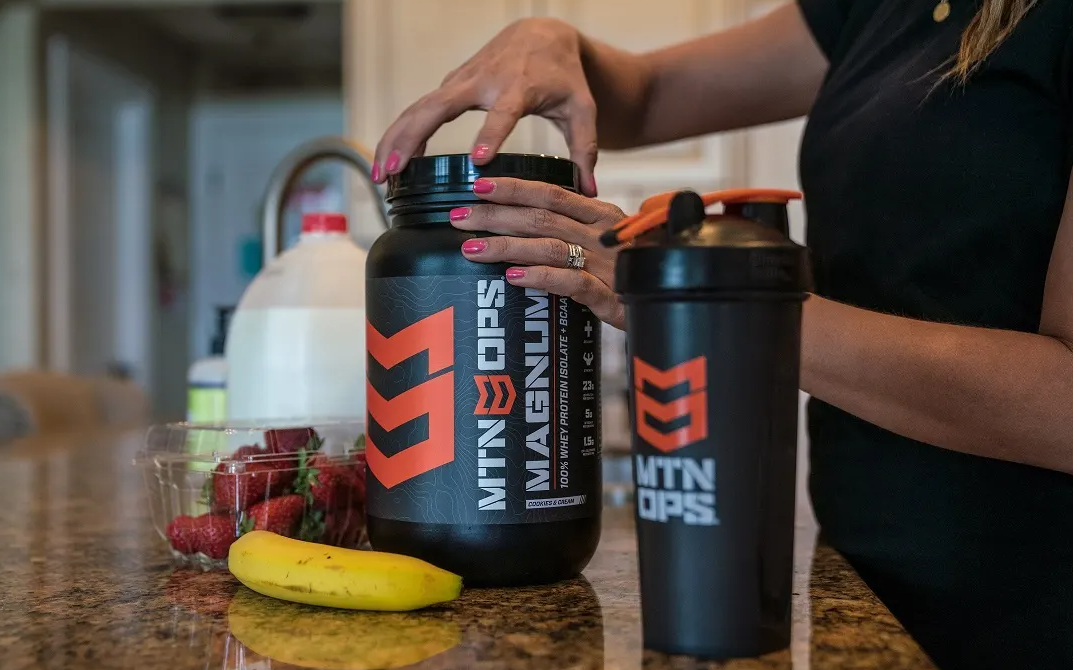 CONQUER MORE
OUTDOOR PERFORMANCE SUPPLEMENTS
In everything we do, we improve the lives of individuals and families by inspiring them to achieve their ultimate level of performance through the highest quality energy and nutritional products, backed by science and a community created to unite and educate to train inside and conquer outside. ---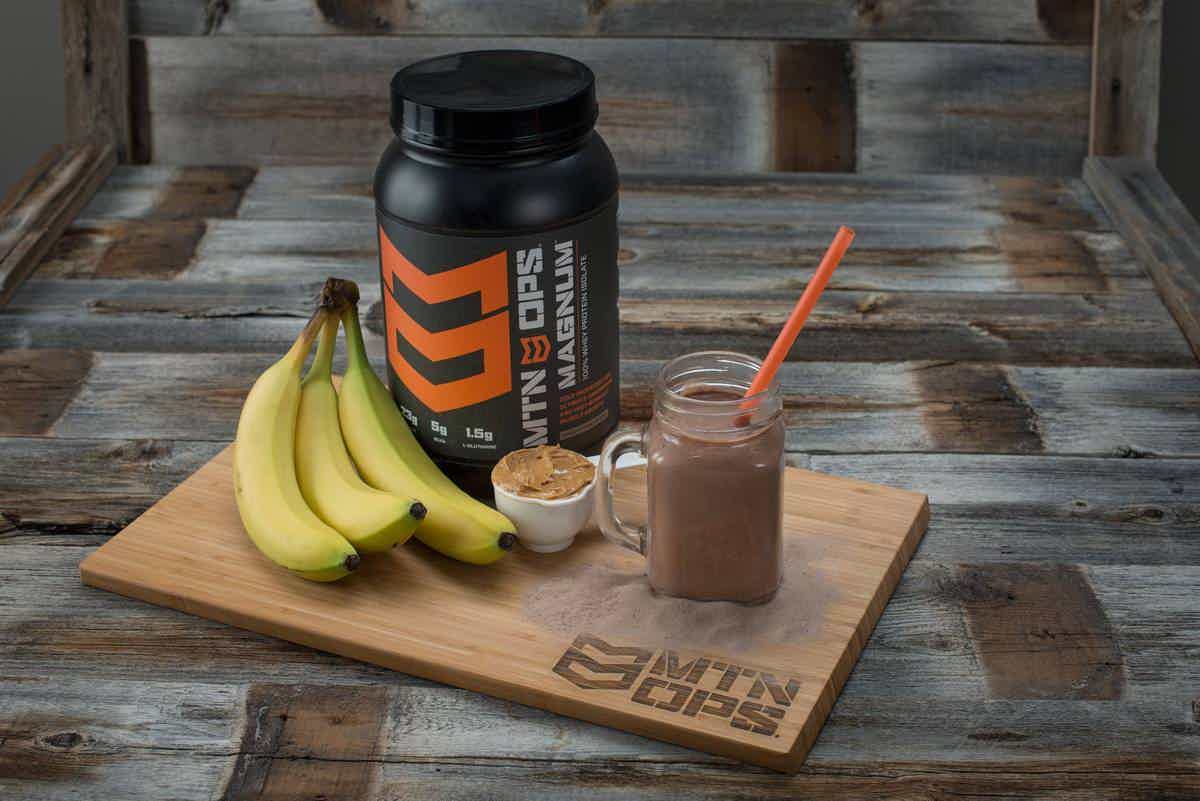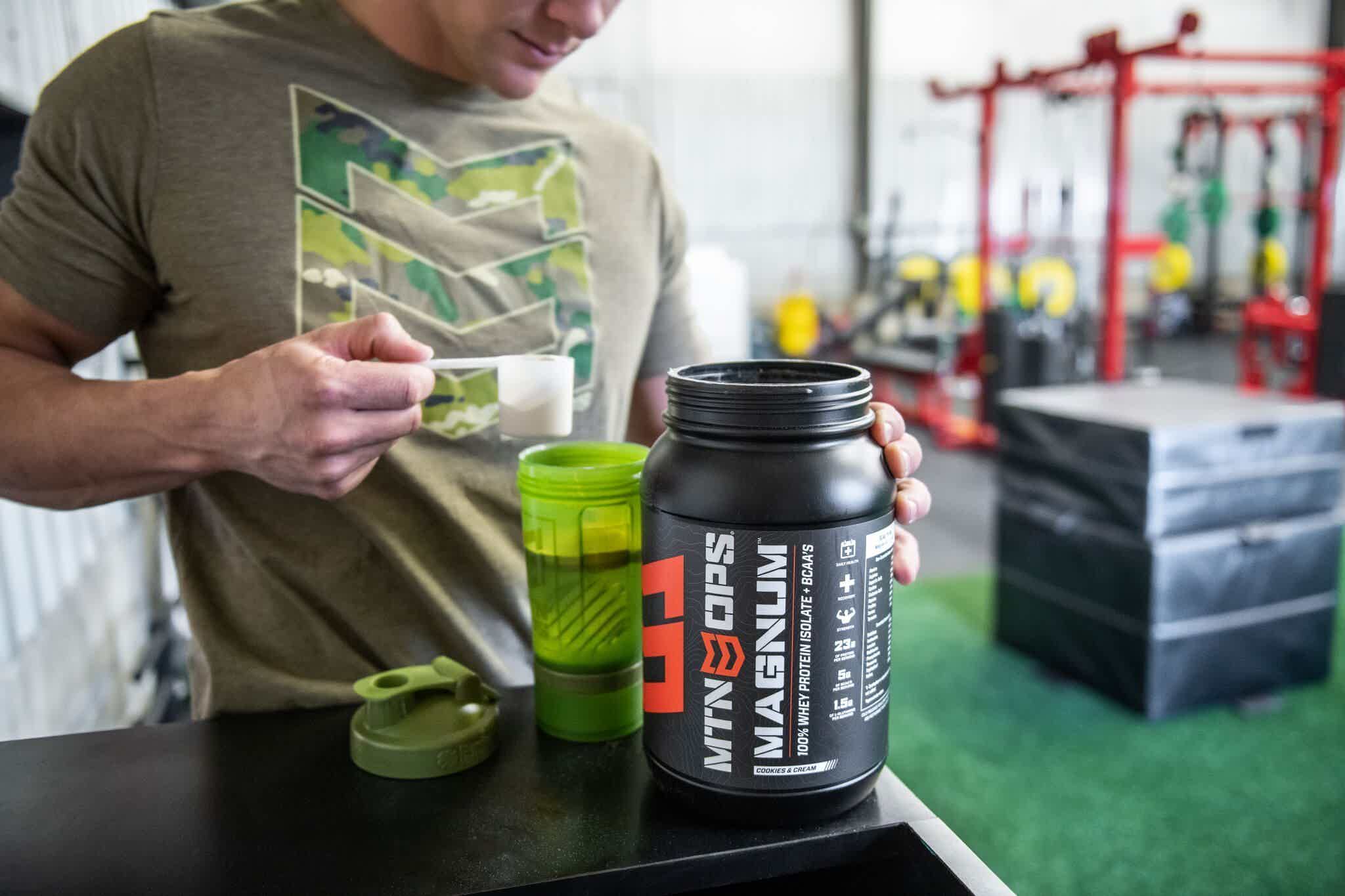 ---
What are people saying about MTN OPS?
★ ★ ★ ★ ★
I've been using Mtn Ops for about 3 years now and have only ever had one issue with them. That issue is, their products are so good and work so well that I often find that the flavors I want are out of stock! I don't want to say to be less awesome so that I can get what I want, but maybe just a little less awesome! I've tried the BCAAs, Ignite, Enduro, Ammo, Magnum, Slumber, all the flavors of the hot Ignite, the woman's multivitamin, the biotic powder and capsules, and my man uses all of the above as well as the men's multivitamin and a few others.
- Kayla S.
★ ★ ★ ★ ★
MTN OPS is fantastic. I use a few of their products at work as well as hunting and fishing. Shipped fast through Built4TheHunt.com and kept me up to speed on delivery.
- Marie