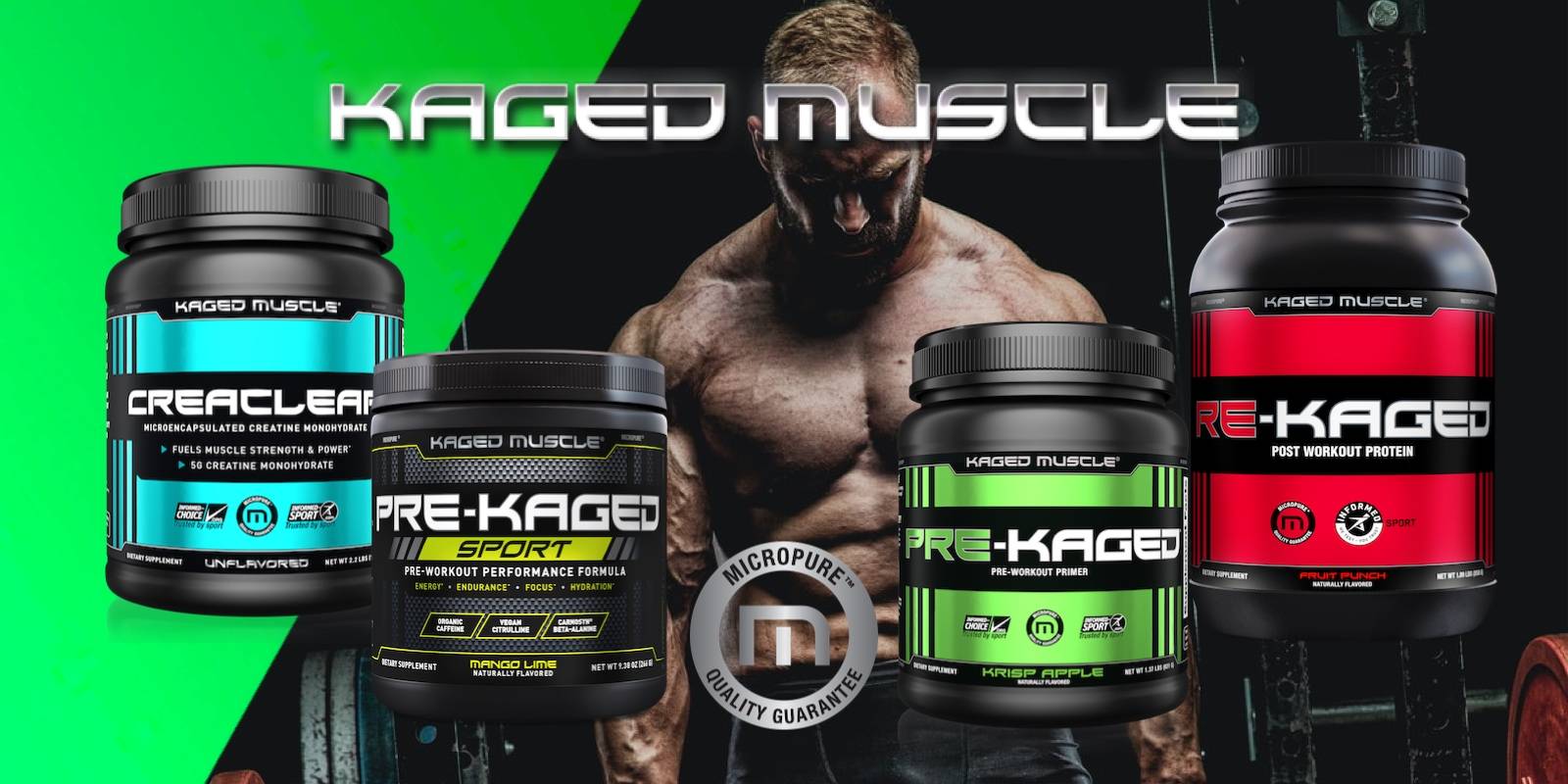 TAKE YOUR WORKOUTS TO THE NEXT LEVEL WITH THE BEST, SCIENCE BACKED PRE-WORKOUTS AND NUTRITIONAL SUPPLEMENTS ON THE MARKET!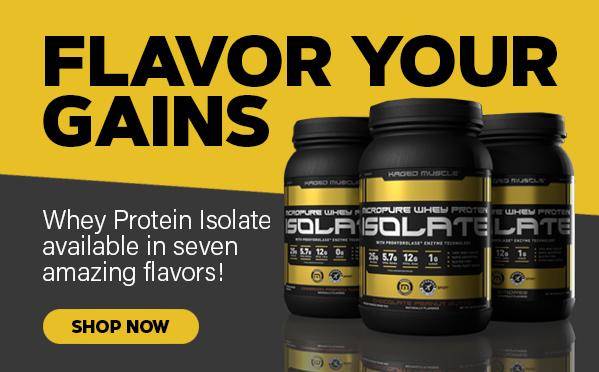 No Proprietary Blends
Effective Ingredients at Clinical Doses

Whoever said you can't build muscle while shedding fat never tried our revolutionary RE-KAGED Branched Chain Amino Complex. Re-kaged delivers instantized amino acids to help accelerate muscle recovery and increase protein synthesis, leading to muscle growth.
WHY PRE-KAGED IS SENDING SHOCKWAVES THROUGH BODYBUILDING COMMUNITY
When you take PRE-KAGED® something happens. You scoop… add water… shake or stir… drink… then 15 – 20 minutes later… it happens.
It will focus you and shock your muscles into overdrive to help you crush personal records and workout plateaus.
Clinically proven ingredients including the most essential ingredients to help take your workouts to the NEXT level!
Citrulline - 6g to maximize blood flow (nitric oxide booster) *

Actigin® - Increase VO2 MAX & boost athletic performance

Alphasize® - clinically shown to sharpen mental focus

Astragin® - Clinically shown to increase citrulline absorption

Beta Alanine - Promotes strength, endurance, & muscle growth *
---
⭐⭐⭐⭐⭐
Mixes well and gave great pump and sustained energy throughout my 90 minute workout.
-Brittany [9/24/20]
Loaded with scientifically backed ingredients, at clinically effective dosages, Kaged Muscle is a game-changer. Kaged doesn't use proprietary blends. We have nothing to hide. You won't find ineffective doses of any ingredients in Kaged Muscle Supplements because we know that you don't want to pay for a supplement that isn't going to work.
MICROPURE WHEY PROTEIN ISOLATE:
25g of 100% Whey Protein Isolate
Increased Protein Absorption with ProHydrolase® Digestive Enzyme Technology
Cold Processed, Micro- and Ultrafiltration Technology
Amplifies Muscle Recovery and Growth
Naturally Flavored for Amazing Taste
Supports Muscle Recovery & Repair *

Supports Increased Libido and Energy *

Supports Healthy Joints *

MADE IN USA
Click [HERE] for an in depth look at the benefits of Deer Antler Velvet
---
⭐⭐⭐⭐⭐
This has been such a great product for me. I was skeptical but gave it a shot to try to help a nagging ankle ache (every morning my ankle would hurt to stand on until it stretched a little bit). After about a week of taking it, it went away. I haven't had that limp in the morning in 2 months. Now, I am going to give it a try for overall recovery from surgery. We'll see how it goes. Highly recommended.
-Travis Weden [7/9/20]
WHY KAGED MUSCLE RE-KAGED?
Whey protein isolate from non-GMO whey
No soy
Patented BetaPower®
Patented Creatine HCl
ProHydrolase® digestive enzyme technology
Mixes instantly
No artificial colors
No artificial flavors
Tastes amazing!
---
BUCK FEED REVIEW:
⭐⭐⭐⭐⭐
I'm always skeptical about chocolate protein powders but bucked up nailed this. I mix a scoop with about 10 oz of water and the taste is amazing. The digestion is even better. No upset stomach or the dreaded protein farts later on! I'm incredibly impressed with this product.
- Nate Miller [11/19/20]
Micropure Protein Isolate by Kaged Muscle the Best Whey Protein for men and women looking to build lean muscle and stay trim! It tastes great and boosts recovery and absorption beyond a traditional isolate or whey protein on the market! Kaged Muscle at Built Athletics Today!
TAKE YOUR WORKOUTS TO THE NEXT LEVEL WITH THE BEST, SCIENCE BACKED PRE-WORKOUTS AND NUTRITIONAL SUPPLEMENTS ON THE MARKET with Kaged Muscle from Built Athletics. Looking for a more intense pre workout? You need to try Kaged Muscle Pre-Kaged. Voted Strongest pre workouts on the market!
PATENTED INGREDIENTS
You want supplements that work as hard as you to help give you the best results possible. Supplements that contain patented ingredients are the superior choice because of the many benefits they provide. First and foremost, they come from reliable, trusted sources. Patented ingredient manufacturers develop dietary supplement components through rigorous research and numerous clinical trials to evaluate and confirm their effectiveness.
The research methods used for assessing ingredient validation are of the highest standard to prevent any bias. Secondly, they manufacture and continually examine the ingredients in highly controlled laboratory settings to minimize any risk of cross-contamination and ensure the preservation of quality and efficacy. With such commitment to research and testing, you can trust that supplements formulated with patented ingredients are the safest, most efficacious and highest quality.
THE RESEARCH DONE FOR YOU
READ THE SUPPLEMENT SCIENCE BLOG AND LEARN THE INS AND OUTS OF SUPPLEMENTS, FITNESS, AND MUCH MORE!