FREE SHIPPING ON ALL MTN OPS ORDERS THIS WEEK ONLY FROM BUILTATHLETICS.COM!!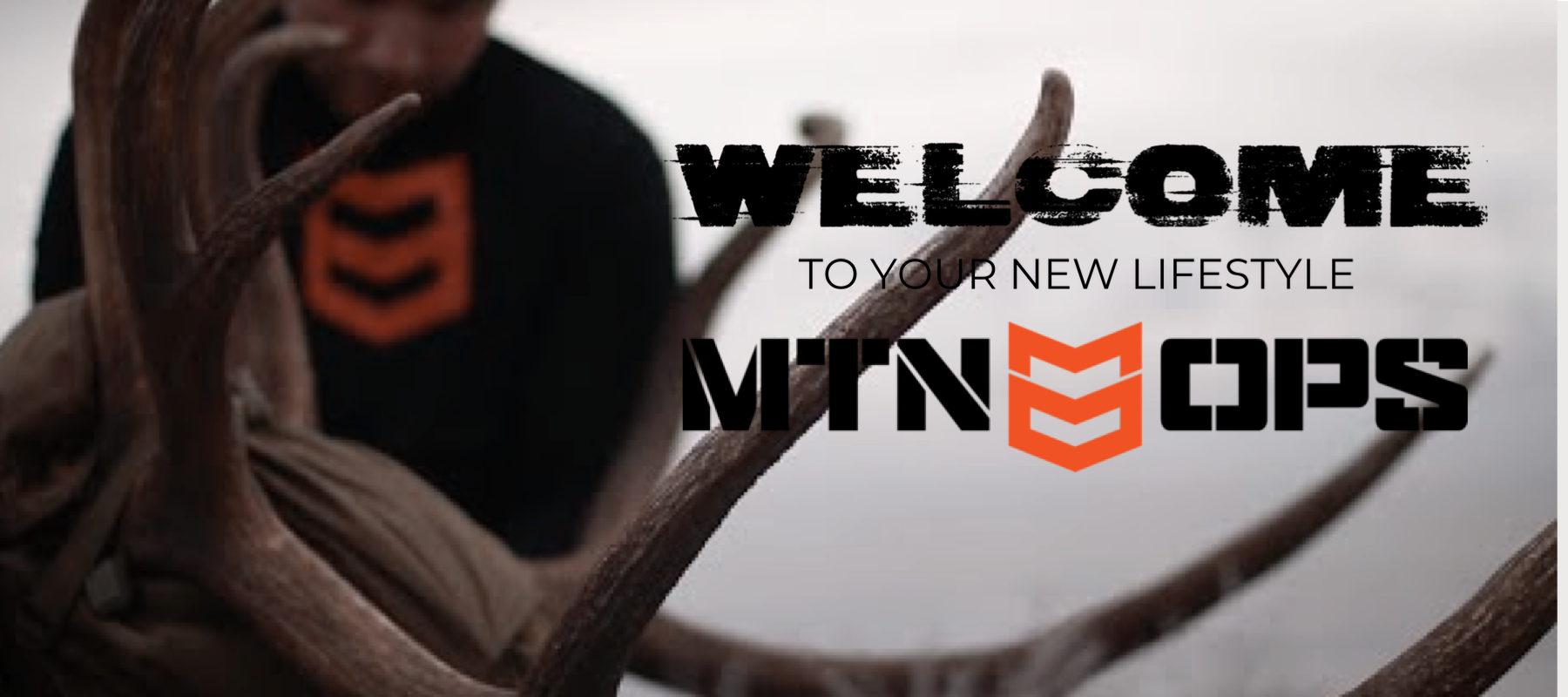 MTN OPS offers a quality range of outdoor performance supplements to help you
train inside, so you can conquer outside

Whey Protein Meal Replacement is packed full with 19g of protein, 10g of flaxseed and 4.5 servings of real fruits and vegetables like; broccoli, cranberries, oranges and apples. Overflowing with vitamins and other essential nutrients, AMMO was made to keep your body firing on all cylinders and performing to its fullest potential.
MTN OPS IS THE LEADER FOR ENERGY AND OUTDOOR PERFORMANCE NUTRITION SUPPLEMENTS IN THE OUTDOOR AND HUNTING INDUSTRIES. REACH YOUR PEAK PERFORMANCE ON THE TRAIL AND IN THE GYM WITH SUSTAINED ENERGY SUPPLEMENTS FOR THE OUTDOOR ATHLETE
SUSTAINED ENERGY PRE WORKOUT
Delivering 20+ hours of Nitric Oxide Boost providing smooth, long lasting energy. Ignites special formula improves hydration, speeds up recovery time and maybe the best part, NO JITTERS OR CRASH! Ignite your mind and body and don't look back*
Mental Focus & Clarity*

Sustained Energy with NO CRASH*

Amazing Taste & Mixability*

Complete Absorption
---
IGNITE PRE WORKOUT SUPPLEMENTS - THE BEST NITRIC OXIDE BOOSTING ENDURANCE SUPPLEMENT ON THE MARKET. SUSTAINED ENERGY AND HYDRATION WHEN YOU NEED IT MOST. KEEP HAMMERING BUILT4THEHUNT
MTN OPS MAGNUM™ feeds your muscles, fills you up, helps you maintain normal recovery and performance, and promotes overall good health. For peak performance, load your body with MTN OPS™ MAGNUM™.
23g of Protein Per Serving

1.5g of Glutamine

5g of BCAA

100 Calories Per Serving
---
GREAT TASTING LOW CARB WHEY PROTEIN WITH 23 GRAMS OF LEAN PROTEIN. OPS MAGNUM PROTEIN IS BEST AS A POST WORKOUT PROTEIN DRINK TO FEED YOUR MUSCLES FOR OPTIMUM RECOVERY
THE PRE WORKOUT FOR THE OUTDOORSMAN
ETI may provide sustained energy and performance, helping you take your training from routine, to extreme. Train Inside and Conquer Outside with YETI.
YETI BENEFITS:
Explosive & Sustained Energy
Blood Flow to Muscles (20+ Hours of Nitric Oxide Boost)
Decreased Muscle Fatigue
Increase Muscle Build
Amazing Taste
---
YETI was formulated to deliver explosive training results and provide smooth, non-jittery performance for the athlete that trains year around.
FREE SHIPPING ON ALL MTN OPS ORDERS THIS WEEK ONLY FROM BUILTATHLETICS.COM!!
MTN OPS (Outdoor Performance Supplements™) is a Made In America, American Owned and operated business of hard-working outdoor enthusiasts located in the heart of the Wasatch Mountains. #conquermore
SHOP MTN OPS TRAIL PACKS, PROTEIN BARS, HOT IGNITE Through specially formulated blends of Amino acids, L-Citrulline and L-Arginine, and our own proprietary Brain Blend of Nootropics to improve cognitive function, Ignite delivers smooth, long-lasting, jitter-free and great tasting energy and focus for up to 20+ Hours, eliminating the need for unhealthy lunch break visits to the gas station and providing a clean and healthy energy alternative to help you conquer the day. WE ARE BUILT FOR THE HUNT